Last year I had the honor of photographing Maurice and Cherisse's wedding at the Lodge at Bridal Veil Falls. I'm so happy to see they are expecting their first baby this winter! Expecting your first baby is such a special time. You are amazed by all the changes happening to your body, all the amazing things taking care of this life inside you. You want so much to just remember every detail of what you are going through. This is why many of us choose to commemorate this time with a portrait.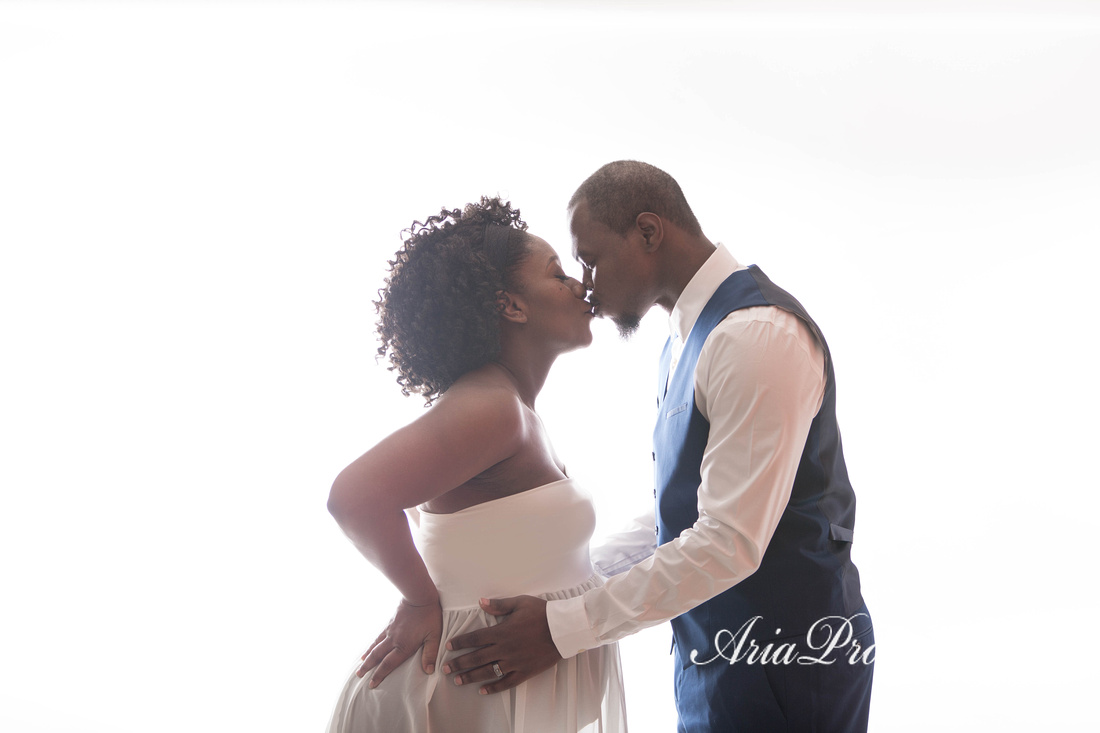 Maternity portraits are one of my favorite genres to shoot. I like to be creative and play with fabrics and fashion complimenting the female form in this beautiful time of life. I normally shoot the maternity portrait in my studio between 34 and 37 weeks pregnant, but since the Plairs live in Houston, we traveled to their home and set up a mini studio in their living room. When I arrived, Cherisse was having her hair and makeup professionally done in her kitchen.
Though it is not a requirement for a maternity portrait, it definitely helps to have your makeup done. Not only will it ensure a perfect complexion for these timeless pictures you will pass down to your children, but it also just feels good to be taken care of treat yourself.
Since I was invited into their home, I took an opportunity to capture baby Aaron's nursery. My husband and I reminisced with Maurice about putting together the crib, the first task of a new dad.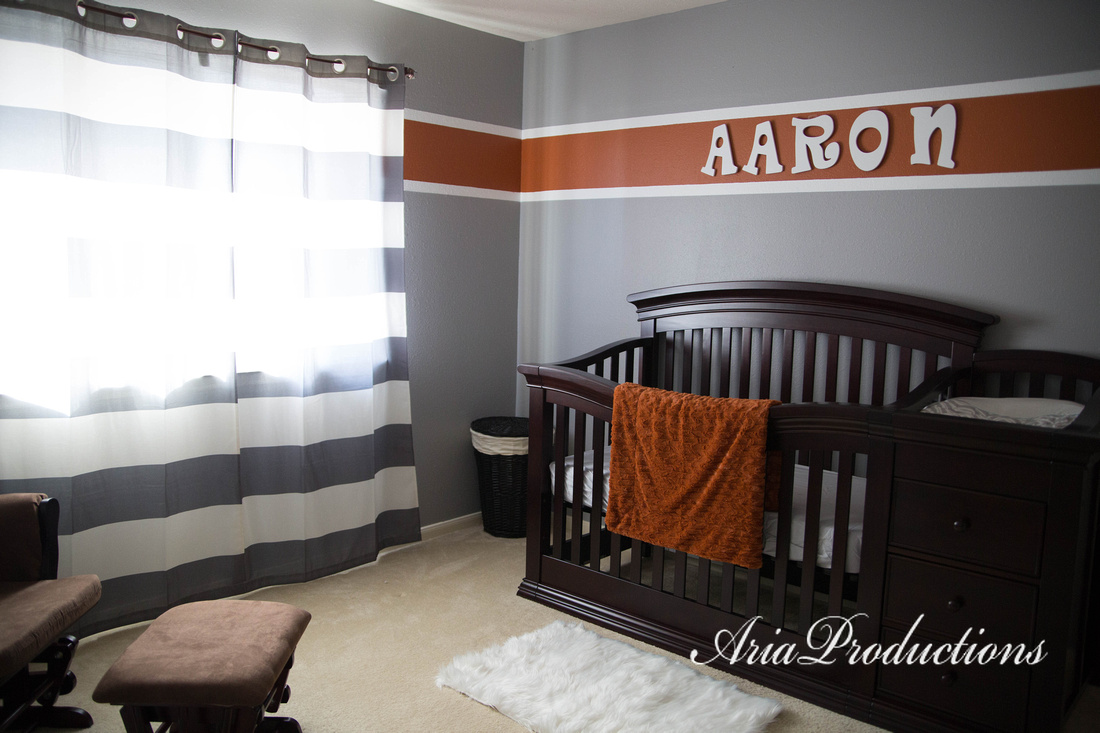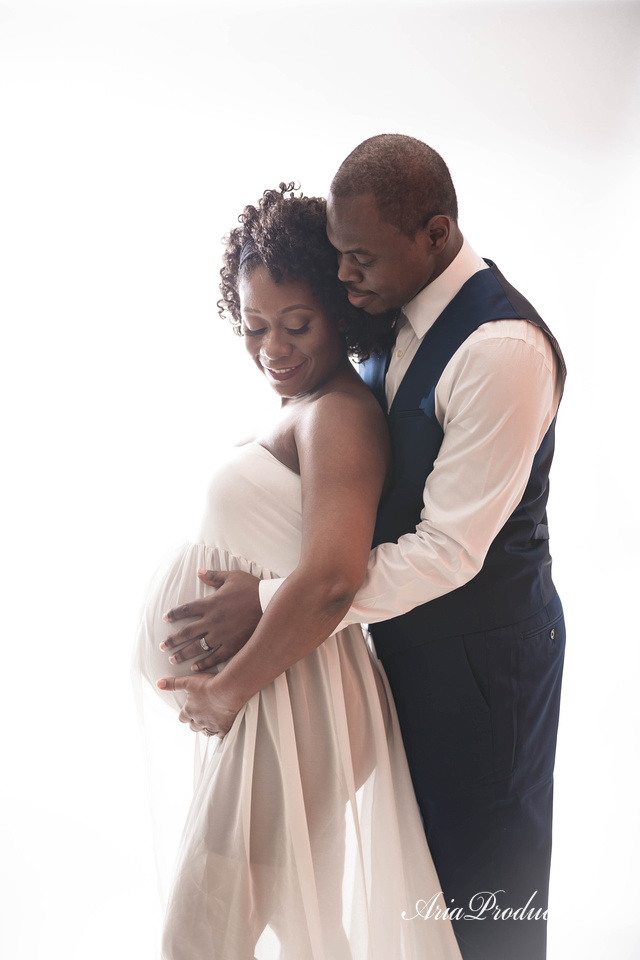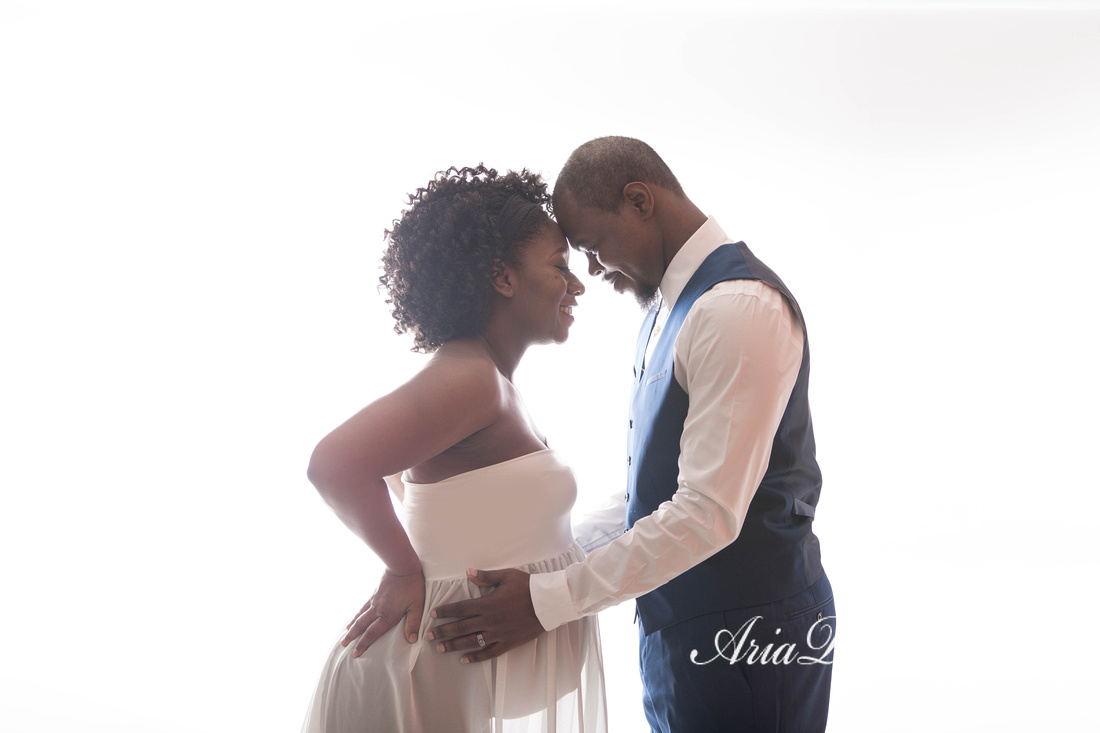 You would never know we shot these in their living room. We then headed out to the pond near their home to capture some outdoor portraits. Cherisse's friend made her a dress to wear to her baby shower. When little Aaron grows up, he'll have pictures that show his first home, first neighborhood, and his beautiful parents when they were young, full of excitement and waiting for him. What a gift to be able to see these memories.
After their portrait they were ready to join friends and family for their baby shower. Congratulations to Mr. and Mrs. Plair! I can't wait to see little Aaron this winter!
For more information on pregnancy and newborn portraits, visit our Bellies and Babies page.
I have enjoyed so much following the Plairs as they grow together.
If you would like to see Maurice and Cherisse's Wedding, click here.
If you would like to see Maurice and Cherisse's engagement session, click here.
Also, check out Cherisse's marriage ministry website and blog: www.better2ogether.com