Your wedding is just a few months away, and it's time to prepare for your bridal session! What's a bridal session? It's a photoshoot we do prior to the wedding day with the goal of having a featured portrait for your wedding reception. It's a Texas thing for sure! The wedding day can be very hectic and sometimes there isn't enough time to slow down and create a really beautiful portrait of the bride, so scheduling a photoshoot prior to the wedding day can ensure you get to preserve your bridal moment without the stress.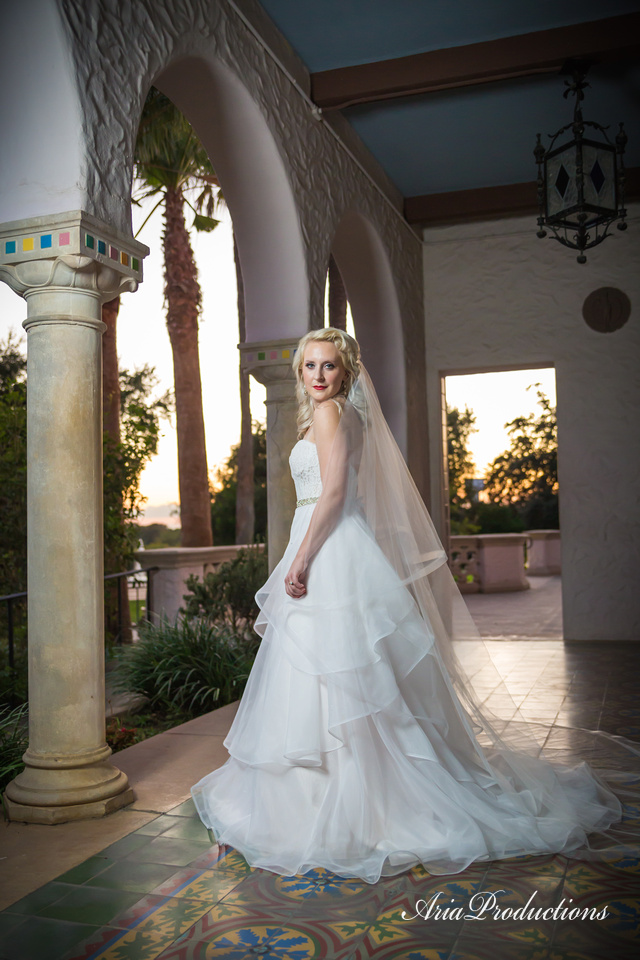 How to look amazing in your bridal portraitTess Osborn, a San Antonio Bride at the McNay Art Museum
Bridal Session Preparation
After you have found your dress, be sure to order it and have all alterations and fittings complete at least six weeks prior to the wedding. This way you can schedule your bridal session at least a month prior to the wedding. Some brides find that after wearing their dress during the hour-long session, they find details they would like to tweak before the wedding day.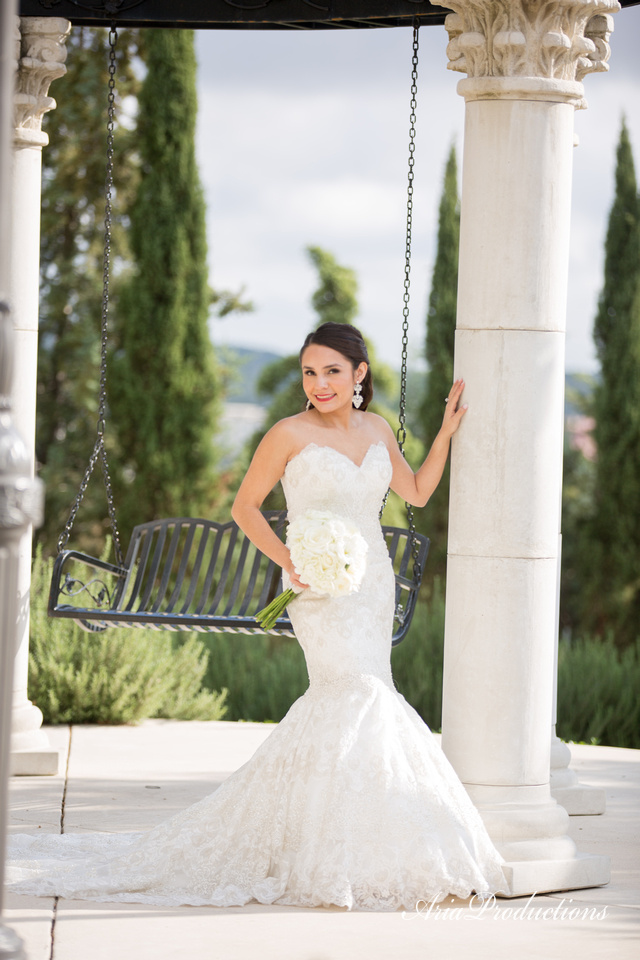 Bridal PerfectionYour dress may inspire the bridal shoot location.
The bridal session becomes a dress rehearsal, allowing you to perfect your wedding day look. Also, your wedding gown may inspire the location for your bridal portraits. If you're wearing an elegant ball gown you may opt for an indoor ballroom location, or if you're wearing a long train, you may want an outdoor open area to allow you to feature that elegant lace. You may be a cowgirl boot wearing bride that belongs on a Texas ranch location. You'll know when you've got the dress!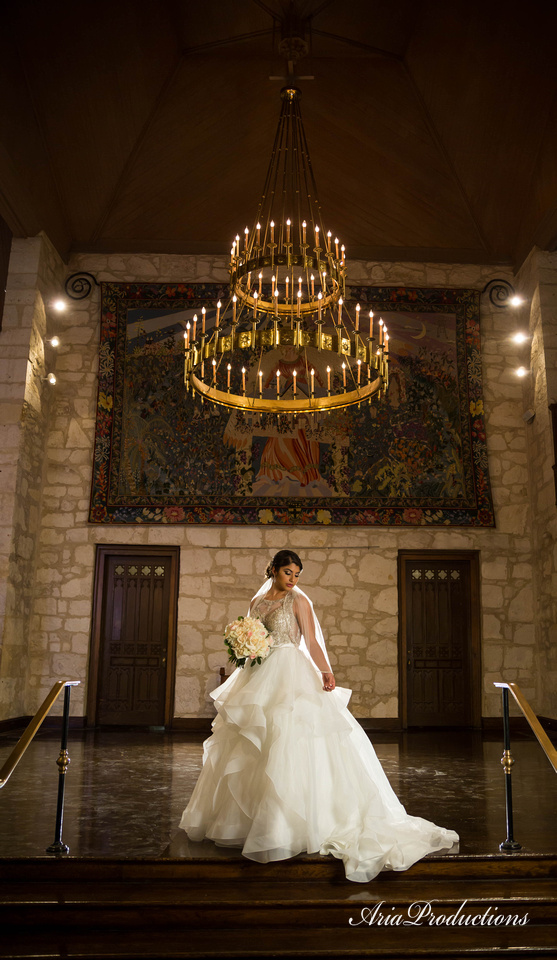 Ballroom BrideElegant bride, Angelica Melendez at Southwest School of Art.
Work with a Hair and Makeup Pro!
I don't require that my brides hire a hair and makeup artist, but the photoshoot goes so much more smoothly when they do! Local hair and makeup pros have the expertise to create a bridal look that will last in the Texas heat. A majority of our bridal shoots happen in the spring, and even then it can be humid and hot, so it's important to have photo-ready makeup that will withstand an hour-long photoshoot. Here are some of our recommended makeup pros!
Work with a makeup pro!Makeup artist Rebekah Navarette created a flawless wedding day look that lasted all night for Marissa's outdoor Texas Wedding.
Rebekah Navarette featured above!
Bren Betico at Indulgences Hair Salon
Avoid a wardrobe malfunction!
The wedding date and the bridal shoot can sneak up on you during your whirlwind engagement. Make sure to try on your dress, including undergarments and accessories to make sure all necessary adjustments are made with enough time for your seamstress. Try on your bridal shoes and your veil. Practice bustling and unbustling your dress and time it! It's very helpful to know how much time it takes to achieve your wedding day look not only for your portrait session but also for the wedding day. Wedding dress tip: if you have several buttons going down the back of your dress, bring a crochet hook to help with grabbing those fasteners. Works great for the bustle buttons, too!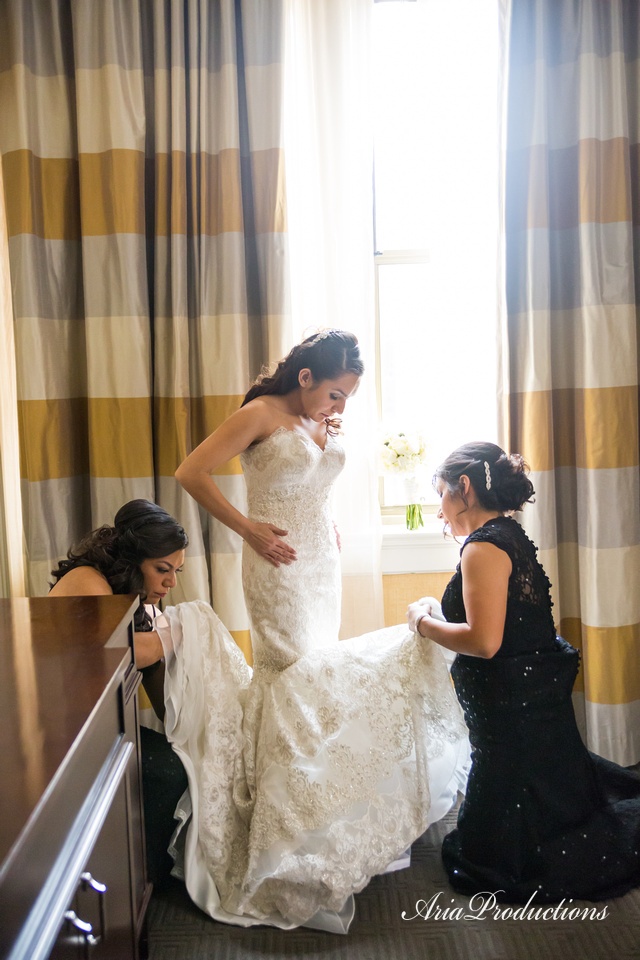 Bride Getting ReadyBe sure to try on your dress prior to the wedding day to avoid a bridal wardrobe malfunction!
Take care of yourself
Throughout your engagement be sure to take care of yourself. Wedding planning can be stressful, but be sure to take time for exercise, eating healthy nutritious foods, staying hydrated, and getting plenty of sleep. You want your portraits to feature your glowing face, gorgeous skin, and healthy smile. Also, I would advise against a night out at the bar the day before your bridal shoot. Do have that fun night a little more in advance, but then give yourself a day at the spa instead. Treat yourself!
Glowing BrideShow your best glowy features in your bridal portraits by taking care of yourself throughout your engagement.
Don't forget the details
For the complete bridal look be sure to bring all the accessories you plan to wear on your wedding day to the bridal portrait shoot. Bring your wedding ceremony shoes, but also bring a pair of easy slip-on shoes to walk around in as we move from location to location. Make sure to bring your hair accessories, and the jewelry you plan to wear. We want to capture all those gorgeous details! Also, bring a bouquet. Even if it's not the exact bouquet you will have on the wedding day, it's important to have an accessory for posing with your hands. Many florists offer a smaller version of your wedding bouquet just for the bridal photoshoot. HEB blooms can also create an all-white bouquet that will not distract from the bride.
Bridal DetailsDon't forget your accessories! Bring everything you intend to wear on your wedding day to your bridal shoot.
Bridal BouquetFresh Fall bouquet by HEB Blooms.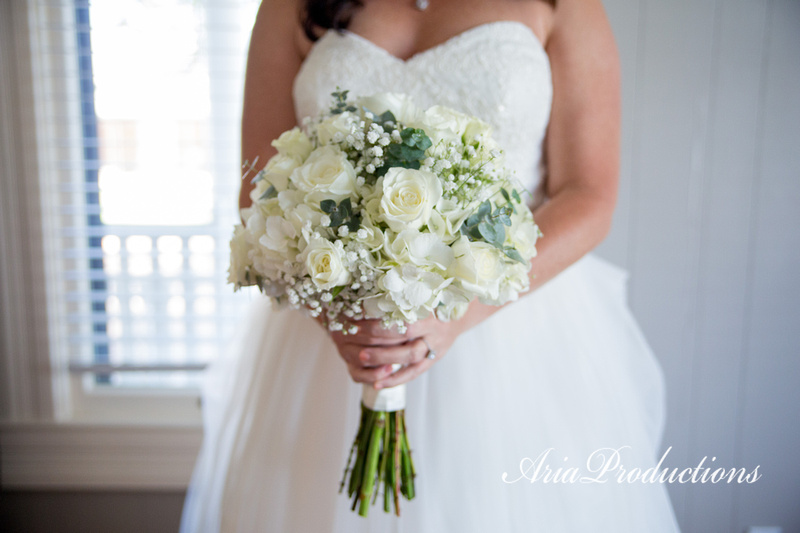 Don't forget the bouquet!An all white bouquet is perfect for your bridal photos!
Good light and Posing
This last tip is my main responsibility! Throughout the photoshoot I am finding the best light, putting you in it and positioning you to show your best self! This is my jam, and my brides know it when I start cheering and jumping up and down during a photoshoot. They know I'm getting gorgeous images, and it's all because my bride came prepared for the photoshoot of her life!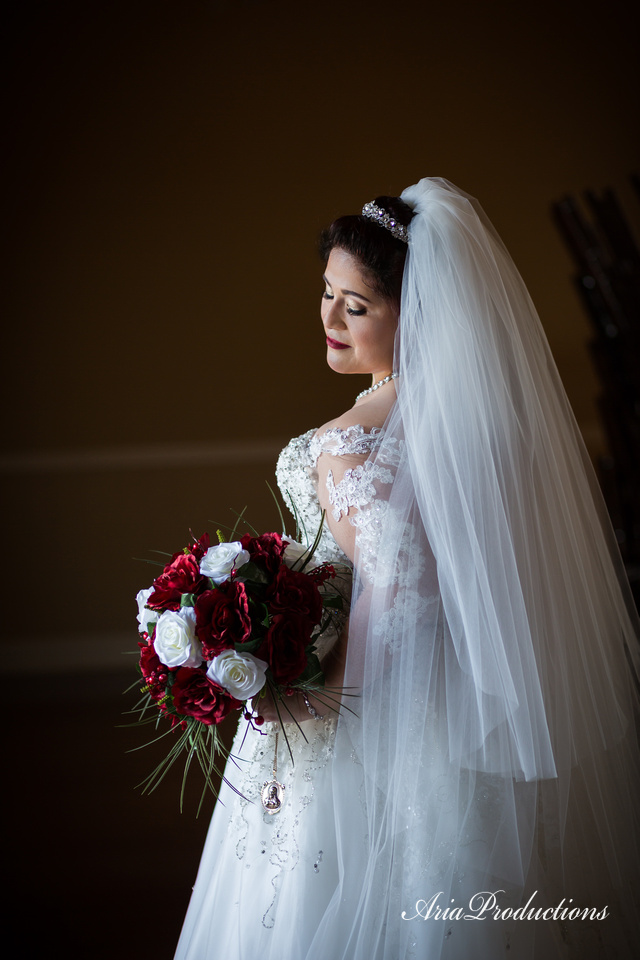 Elegant BrideBeautiful portraits are all about great lighting and posing. Trust me to put you in the best light and provide expert direction for the best bridal poses.
Beautiful BrideHappy bride at Southwest School of Art in San Antonio, Texas.
I hope these tips will help you to prepare for your bridal photoshoot. To see some of our favorite portrait locations, follow me on Pinterest!
See more of our bridal portraits on YouTube!