Wanna get away? That was definitely the idea behind Remick and Rob's beach themed wedding at Olympia Hills Golf Course. The two beach lovers knew from day one they wanted to create a sandy, sea-shelled ambience for their November 2015 Wedding. Their coordinator Heather Boyett of Weddings With Moxie definitely took to the challenge. Each table in their ballroom reception was decorated with seashells and glass cylinders filled with orchids and a betta fish for their guests to take home. An elegant sea-shell adorned wedding cake and an amazing ice bucket shaped grooms cake from Elaine's Creations also contributed to their easy-going beach theme. Elaine's Cake Creations used real beer bottles to create sugar molds of Rob's favorite Dos XX. Even the weather played to the theme, as it was a very windy day on Olympia Hills Golf Course. The two enjoyed dinner and dancing after their ceremony and bridal party portraits. At the end of the night they were whisked away to their Hawaiian honeymoon! Congratulations to the newlyweds!
Olympia Hills Golf Course weddingBeach themed wedding decor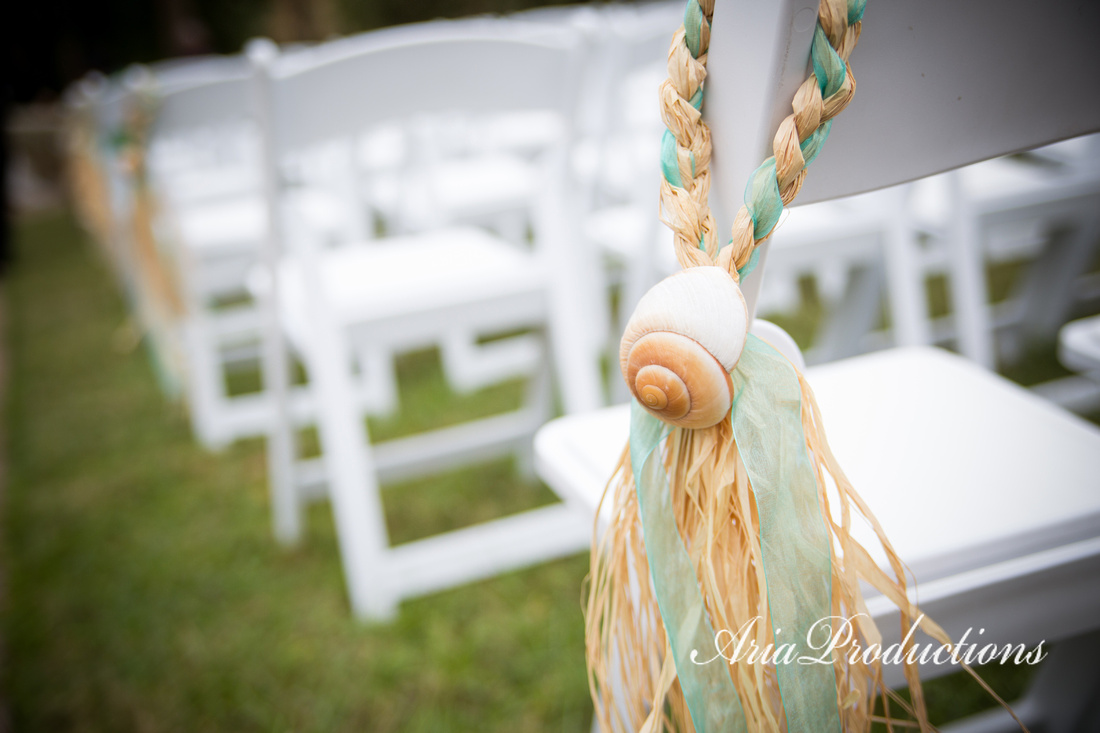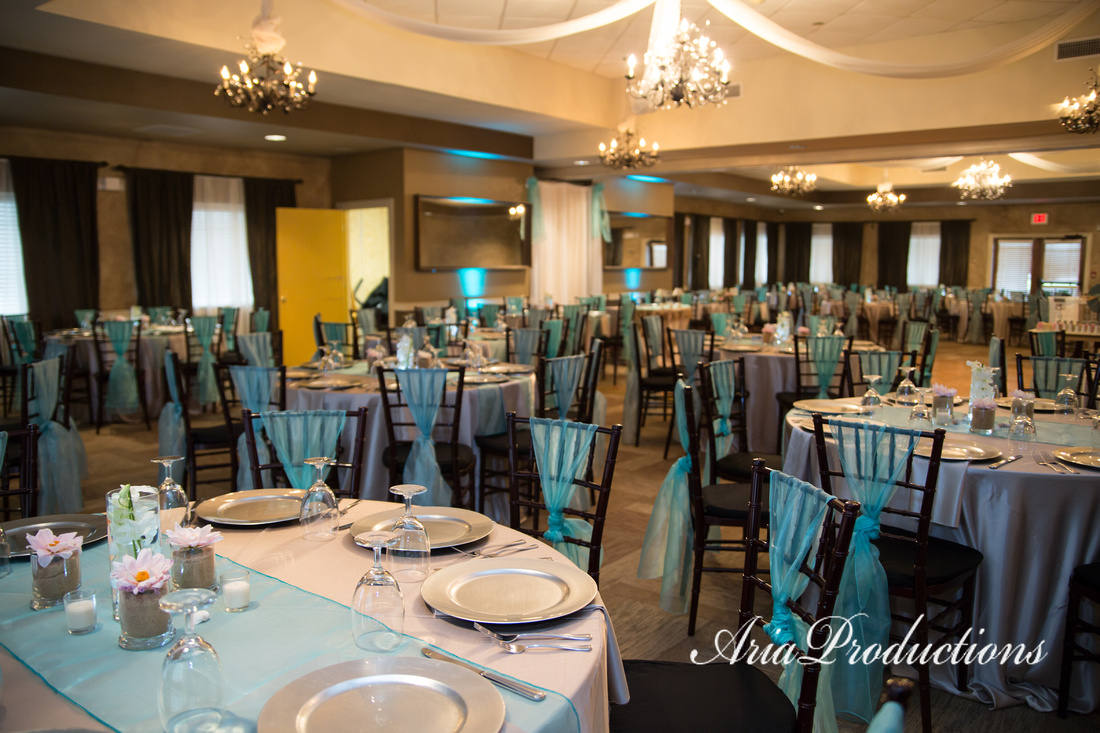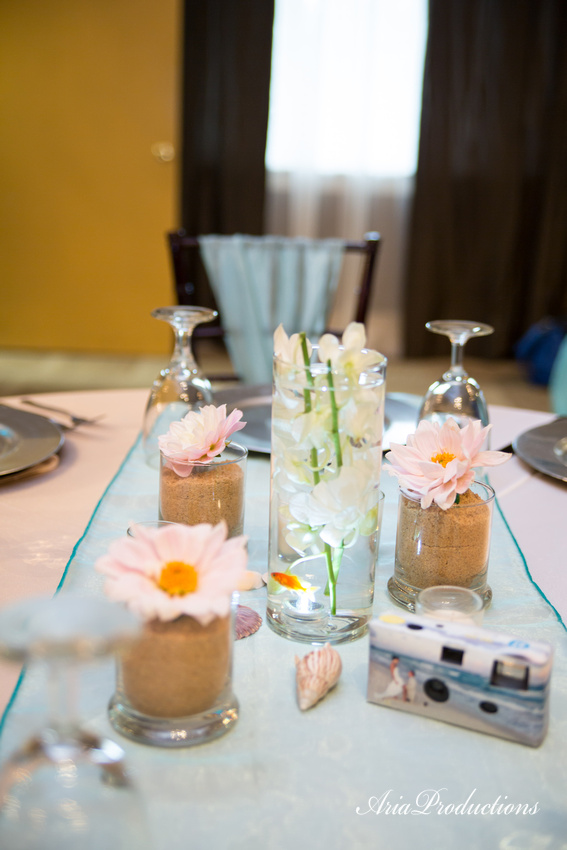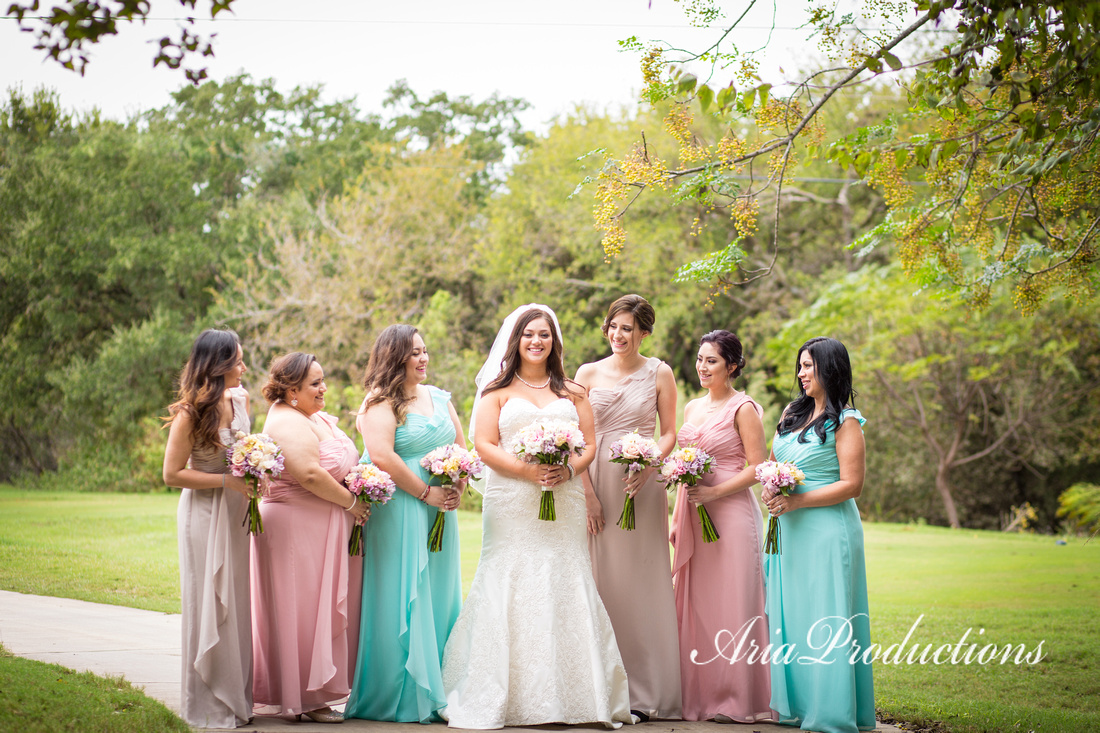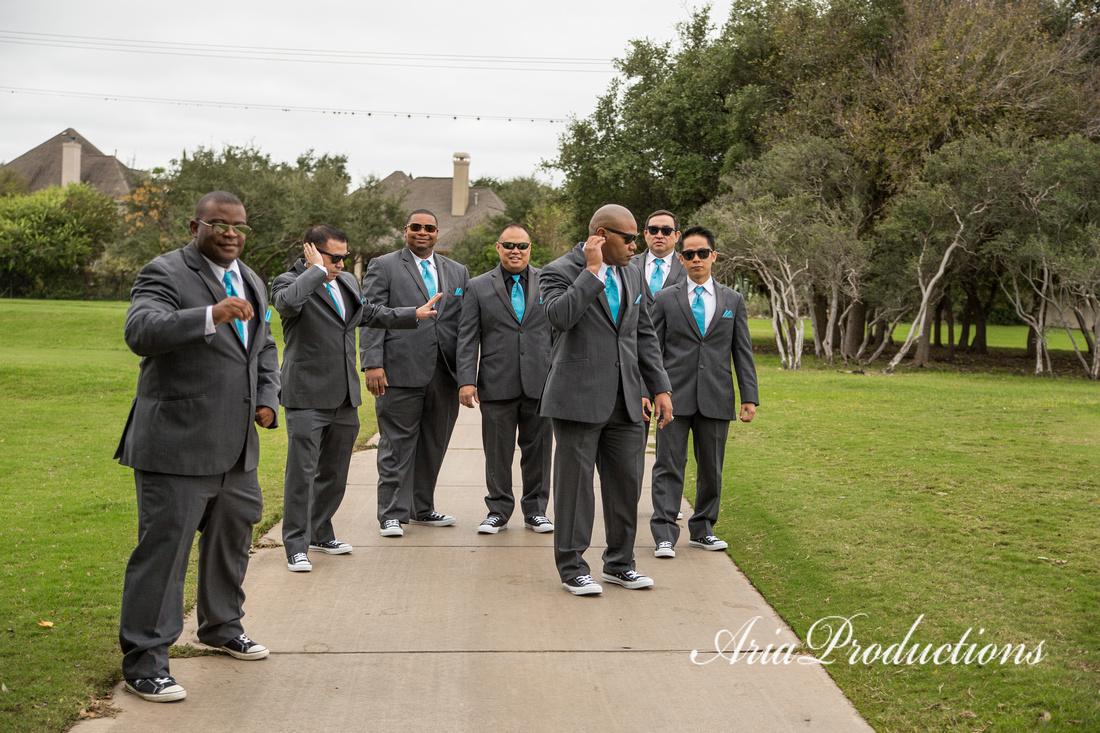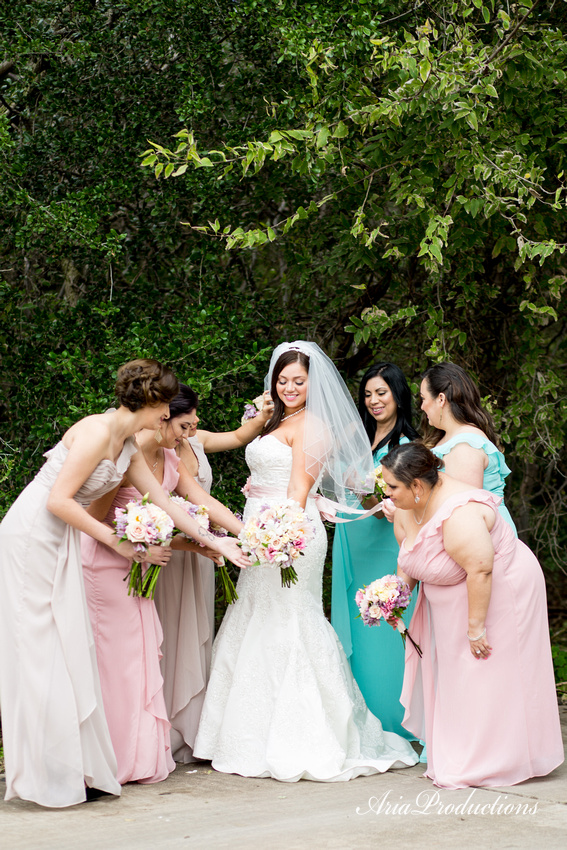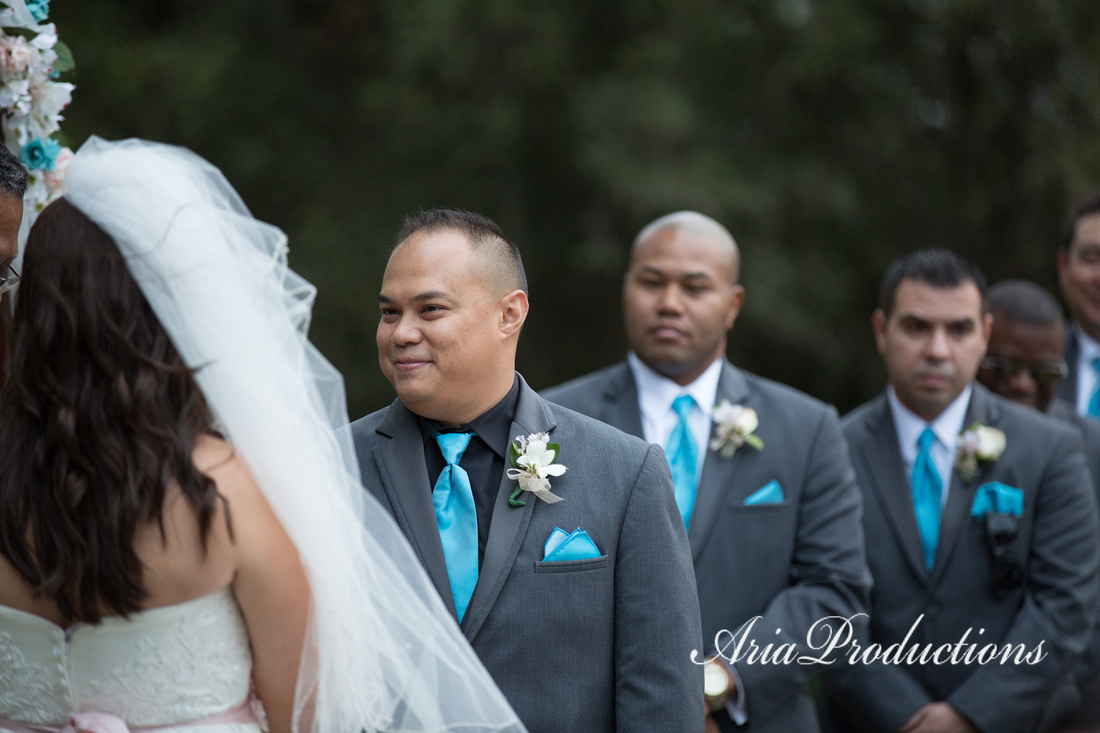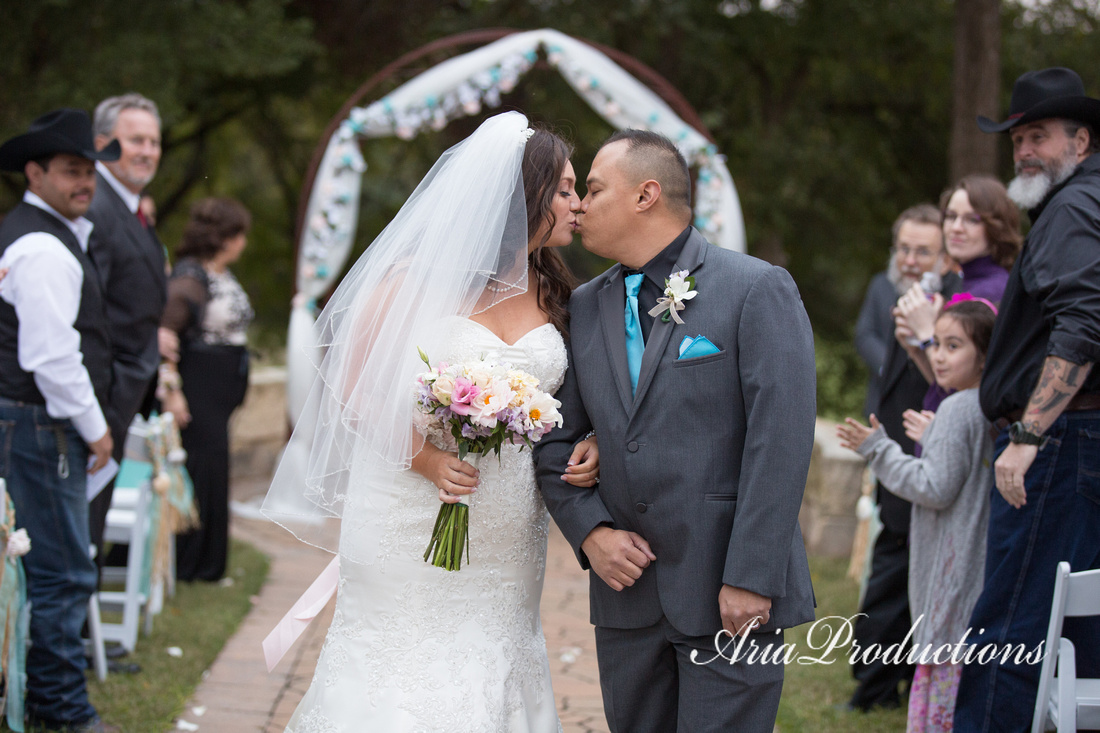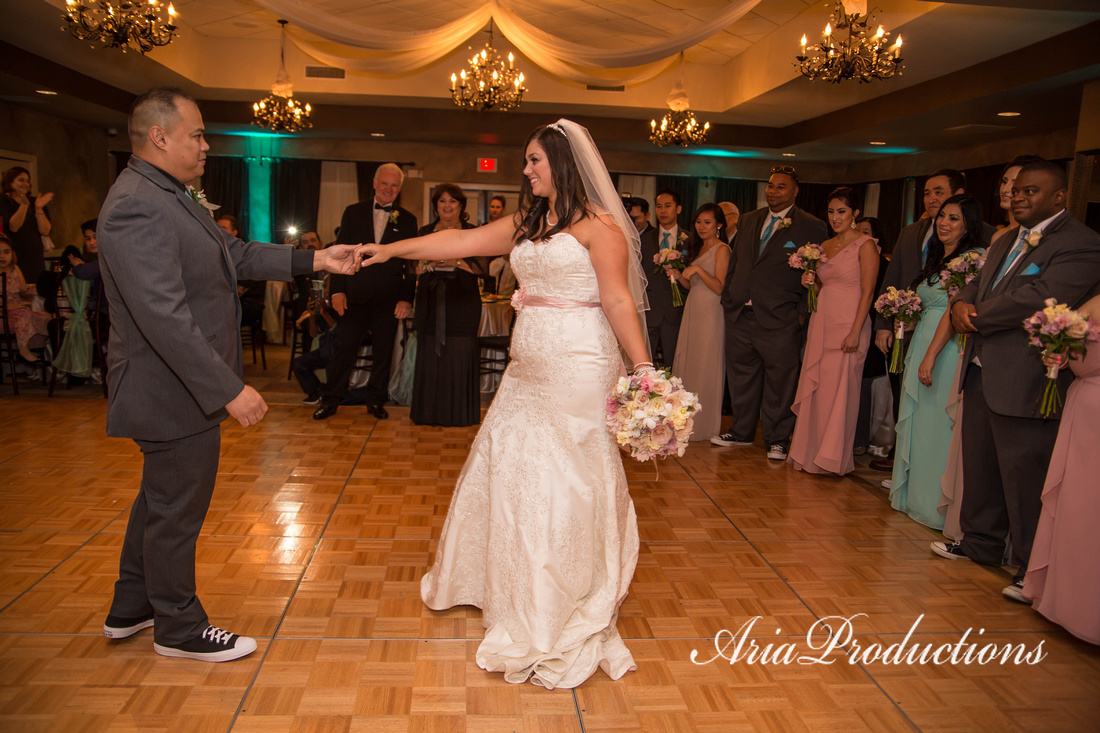 Remick chose to display her favorite bridal portrait from her bridal session at the McNay Art Museum on an 11x14 canvas.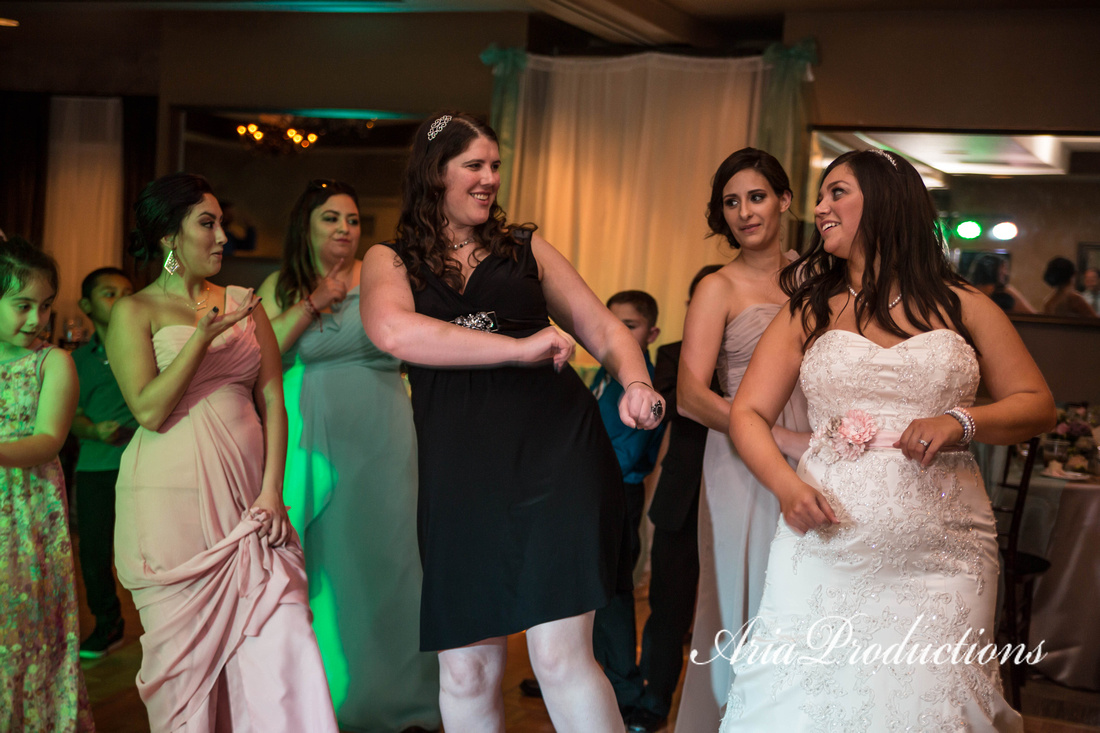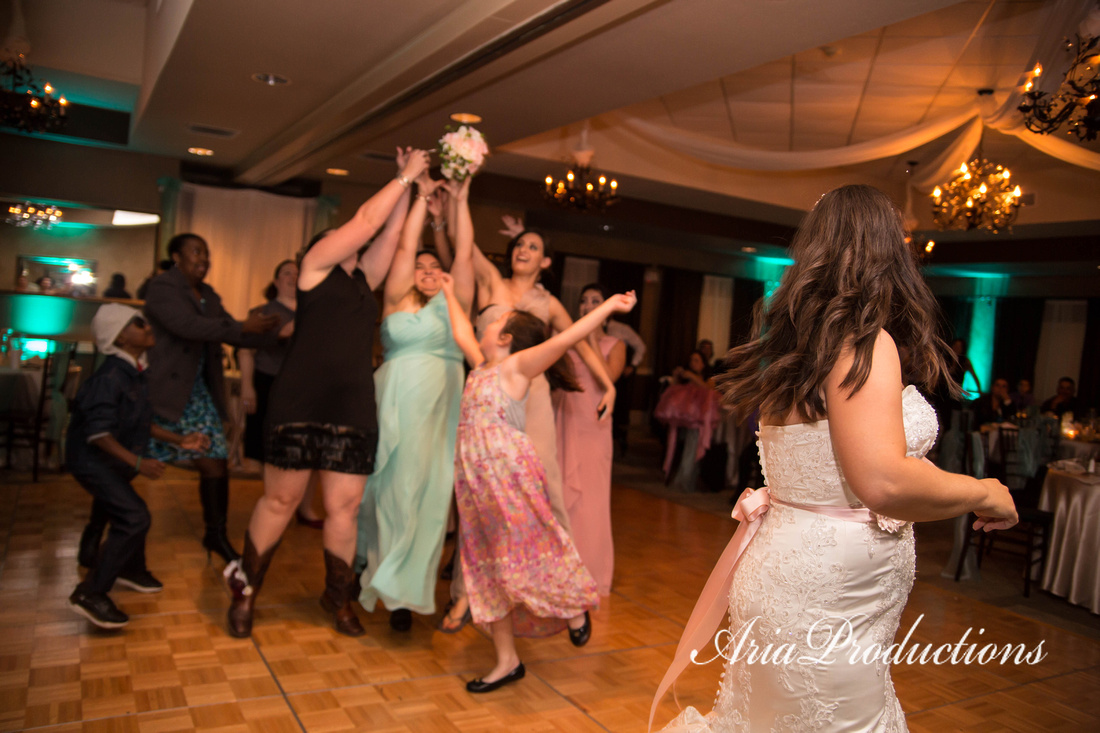 To learn more about Aria Productions Wedding Photography, contact us!