Today I am thankful for the education I received at The University of the Incarnate Word. I had the most enriching experience at UIW, and I never regret the choice I made to stay in San Antonio for my undergraduate education and to attend a catholic university.
UIW has experienced so much growth in recent years with the addition of a NCAA Division 1 football team. I attended a game this past weekend, and it is amazing to see all the opportunities now available to all students now that there is a football program in place.
One of the major additions is the chance to learn live broadcast production within the Communication Arts Department. Students are working with the Newtek Tricaster system to produce a live webcast of football games. This is an opportunity to get hands-on experience with industry standard HD video and broadcast equipment and to learn the latest in live media production techniques. When a student goes out on their first job interview, they will be able to show their experience with a live broadcast demo reel. This is exciting to watch.
Above: UIW students running a live webcast of the UIW football game on November 16, 2013.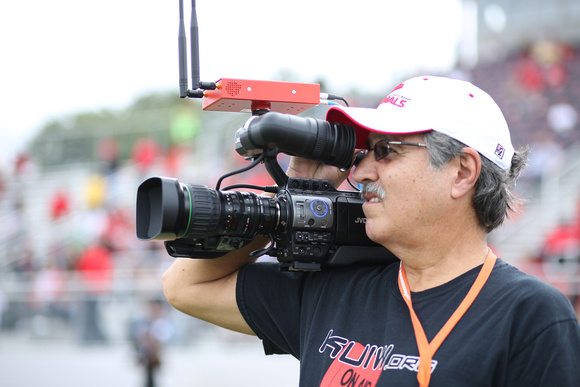 The director of the Communication Arts department, Hank McDonnell was one of my favorite professors, and taught me video and audio production techniques that gave me an edge when I graduated and began working in the industry. He has invested in cutting edge video and broadcast equipment that will allow students to go out and contribute quickly to their first employers. McDonnell teaches students the basics of video production and then provides opportunities to apply those techniques in a practical way. Here he relieves a student camera operator during the half-time show.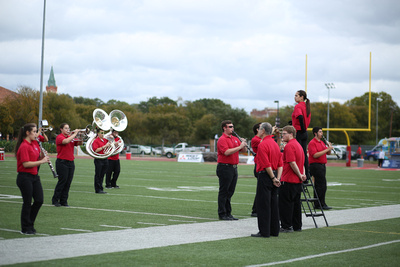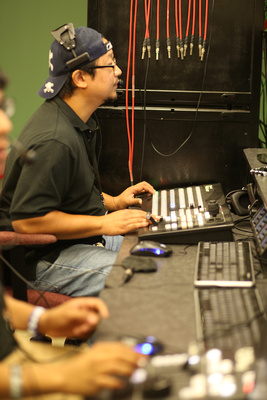 This is an exciting time to be a student at the University of the Incarnate Word and within the Communication Arts Department. My hope is that these students not take for granted the education and opportunities they have access to with the programs in place and the faculty willing to teach them.