Aria Signature Wedding AlbumsMetallic Champagne Leather covered album with Cameo photo in deep matte photographic paper.
Where do you see yourself in 10 years? I know it sounds cliche, but if you are wedding planning, scouring the web for your perfect wedding photographer, pinning images and saving to your Instagram board, you really need to think even farther than the engagement photoshoot or the wedding day. After the wedding, after the honeymoon, after you've bought your first home, had your first baby, your wedding day will be a vague memory. The only thing there will be to look back on, the pictures. Those pictures you loved so much you framed them, you printed them, you had them archived forever in your coffee table book. Those are the ones that live on, beyond the smart phone, tablet or laptop you used at the time. But this beautiful album will be here longer than even you. It's something you will hand down for generations. These are the moments frozen in time of the day to start all of those beautiful days.
Featured SpreadArchival Safe photographic paper, panoramic image with full bleed all the way to the edge. Photographed at The Club at Garden Ridge.
Aria Productions includes a photobook or album in all of our full service wedding packages. We do it because we care about 10 years from now, when you look back, we want you to be able to remember these beautiful moments that gave you your start. We take great care to capture these beautiful images with attention to quality, lighting, posing, and timing to capture those sporatic moments. We love putting these albums together. Once you have received your wedding gallery, you will begin selecting images for your album. You will then send those favorite images to us to design and we will work together to finalize the design of your heirloom album. We love working with our couples to deliver the final keepsake. How do you envision your wedding album?
Aria Signature AlbumAlbum design and photography by Aria Productions
Aria Signature AlbumAlbum design and photography by Aria Productions
Aria Signature AlbumAlbum design and photography by Aria Productions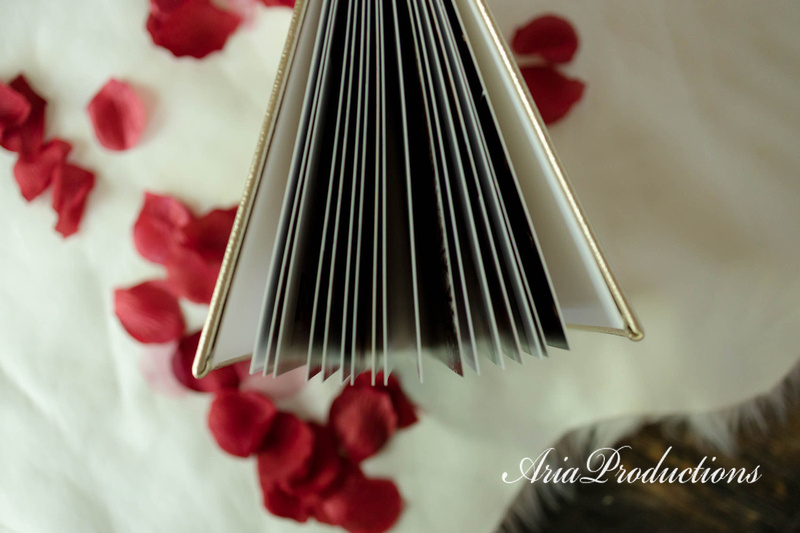 Aria Signature AlbumAlbum design and photography by Aria Productions
Aria Signature AlbumAlbum design and photography by Aria Productions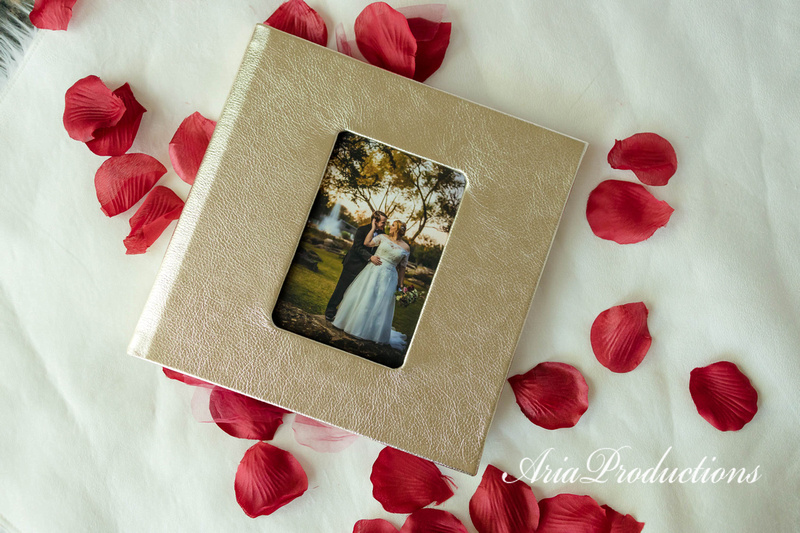 Aria Signature AlbumAlbum design and photography by Aria Productions
Learn More About Wedding Albums