With Father's Day weekend around the corner, I'm reflecting back on some of my favorite Father moments captured in the past year. I am lucky to have a close relationship with my own father, and when I see a precious moment unfolding on a wedding day or a portrait shoot, it really tugs at my own heartstrings and makes me grateful for what I have. There is nothing like the look on your Dad's face when he sees you as a bride, or those early moments in life when a father holds his tiny newborn. Here are some of my favorite moments captured just over the past year. If you were one of my clients, what was your favorite moment captured by us of your dad?
5.) Hay's Hollow Father Daughter Dance - Helena's dad had several tough moments on this beautiful wedding day at Hay's Hollow. The first look brought tears and beautiful heartfelt prayers. When he walked her down the aisle he held onto her so tight, (see that moment here), but this father daughter dance was especially heartfelt, not a dry eye at the reception.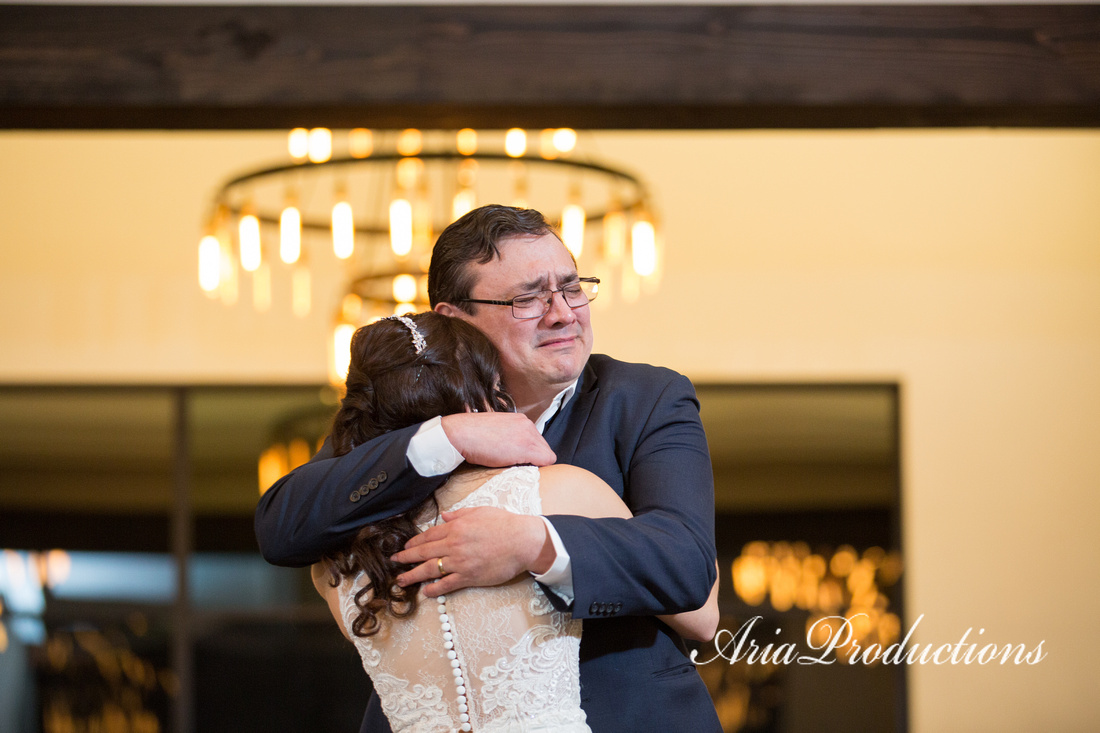 Don't let goHelena's dad had several tough moments on this beautiful wedding day at Hay's Hollow.
4.) He loved her first. I have followed this beautiful family since they were to kids getting married. It's been so awesome to see Zeke evolve from a young man about to marry his beautiful Melissa, to a loving protective father of his gorgeous baby girl! This was just a candid moment caught during our spring mini sessions at Roszell Gardens this year!
Daddy Daughter WalkHe loved her first.
3.) Waiting for baby. Matthew will be a new dad any day now, but you can see that his fatherly instincts were already kicking in as he loved on his beautiful wife Samantha and helped her along during their maternity portrait shoot. His world is about to change, and he will be amazing!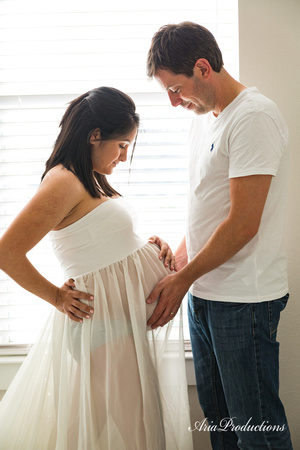 Waiting for BabySoon to be Dad, a world of wonder awaits.
2.) Father daughter first look. There were several emotions captured here between Kerriann and her dad as he saw her for the first time as a bride. They cried and shared a laugh just moments before he walked her down the aisle. She wrote him a beautiful letter and had a handkerchief waiting, as he sure did need it.
Father Daughter First Look
Father Daughter First Look
1.) Father of the Bride Toast - Sometimes my favorite moments to shoot of the wedding day are the toasts. The people who love you the most will get up and say the most beautiful things about you. It''s the time of the wedding day when I learn so much about how special this bride and groom are. Listen to this glowing dad talk about his daughter and her new husband married at The Oaks at Heavenly.