Shooting a Wedding While PregnantThat's me in the back of the ceremony about 25 weeks along. I shoot with a 5D mark III and Canon 70 - 200 mm lens and another camera loaded on my Spider holster with a Tamron 28 - 75 mm for quick access to cover all angles during a fast moving ceremony.
If you follow my blogs, you know it's been a minute since I've posted. As a Texas wedding photographer, my schedule tends to be busiest March through June, with a little lull from the brutal summer heat in July and August and then non-stop weddings and portraits September through December. So get ready for some special blog posts coming up in January and February before the cycle begins again. The fall was particularly busy this year, and to top it off I was pregnant with our second baby. This was a carefully planned pregnancy, and I can only thank God that He has allowed things to work with His perfect timing. Our baby is scheduled to be born on Monday, and I have successfully made it through shooting our last wedding in December. I'm writing this at 5 in the morning, because obviously my body is preparing itself for early morning feedings and has been for months. In these early hours I have reflected on just how I made it through the stages of pregnancy while being able to do my best work yet as a San Antonio Wedding Photographer. The first thing you'll learn as a mom is that you must take care of yourself first, so you can then take care of others around you. This is not only true for my family but for my clients as well. If you're a wedding photographer, or just a very busy working woman I hope some of these items and tips will help you in your effort to balance pregnancy and work. If you have any additional tips, I would love to read them in the comments below!
Sonia Freeman, San Antonio Wedding PhotographerMy maternity portrait shot by the amazing Becca Paige Crocker.
First Trimester Survival: Morning Sickness
I shot several weddings in May just fine, some before I even knew I was pregnant! Then June hit, and bam: morning sickness and pregnancy exhaustion. Like I said before, you have to take care of yourself so you can then take care of your clients. So, rest and proper balanced nutrition and hydration is a must. I chugged that water and kept snacks in my photo bags, car, and purse that would help me keep my energy up and my nausea at bay. However, I did not survive without these amazing wrist bands. I read about them on a pregnancy blog, and I couldn't tell you how, but THEY WORK! You can find them at Target.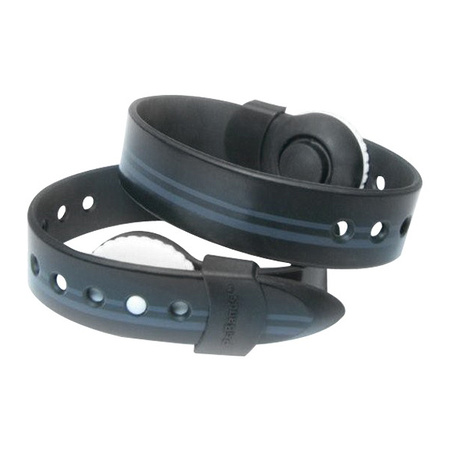 psi bandsAnti-Nausea pregnancy relief with these amazing accupuncture wrist bands found at Target.
Second Trimester Survival: Clothing and gear
During my second trimester we shot a lot of very warm long days. During my first pregnancy I invested in some key pieces of professional work coordinates at Motherhood, and luckily all my maternity pants still fit and worked with my usual dark grey, black, and neutral wardrobe for shooting weddings. I kept my blouses lightweight and loose fitting to allow me to breath well.
Clarks cloud steppersMy wedding day shoes of choice in 2017: Ladies Clarks Cloud Steppers.
Every wedding season I have to replace my shoes. They go through a lot as I usually don't sit down except to drive during a 9 hour wedding day. This year I think I've found the perfect pair: Ladies Clarks Cloud Steppers. No, they're not super cute, but the attention for beautiful fashion should be on the bride anyway, right? You can find them at Rackroom.
At Imaging USA this year, I picked up a tool that has literally saved my back: The Spider Holster. I like to shoot a ceremony, portraits and the first moments of the reception with 2 cameras loaded with 2 different focal length ranges. The Spider Holster Dual Camera System allows me to do that without having all the weight on my back as with straps and shoulder holsters. Every woman carries their pregnancy weight differently, and for me as a petite person, the weight was all in front putting enough pressure on my back as it was. The fact that I could wear my cameras on my hips helped me to balance the weight well up until the third trimester. At that point I had my assistant wear the Spider Holster and hand off cameras to me as needed. More on that later.
Pregnant Wedding PhotographerThat's me at about 22 weeks with my Spider Holster, getting my shot as discreetly as possible during a Catholic Wedding Ceremony
Third Trimester Survival: Nutrition, Support Clothing, and People!
Since before I was pregnant I have understood that you have to feed your body proper nutrition in order for it to perform well for you. In addition to staying hydrated, my go-to wedding day meal or take-along snack is the Starbucks Egg and Cheese Protein Bistro Box. It provides a well-balance protein and carb meal that is perfect for sticking in my camera bag and eating in the car either on the way to a wedding or in between locations. I also keep protein bars stashed in my bags not only for me, but also in case I see one of my clients getting a little faint on some of these long days in the Texas heat.
Starbucks Protein Bistro BoxMy go-to wedding day meal that can be easily stashed in my photo bags as I move from ceremony to reception locations.
Much of my pregnancy wardrobe lasted into the third trimester, but I also added a few pieces of support clothing to ensure my body would make it through to the end of a long reception dance. I invested in a few key pieces designed by Blanqi Maternity. I say invested, because they are quite expensive, but definitely high quality and helpful in supporting my belly as it grew each week, and allowing me to stay active and do what I love to do. I am usually wearing the Blanqui Support tank under a blouse on the wedding day. During portrait shoots I wore the Blanqui Support leggings with long tunics or under my jeans. This eliminated back pain and helped me to feel supported. I also purchased the Blanqi under bra tank for wearing under dresses and with lower necklines. I would definitely recommend all of these items for every day use as well as to my pregnancy clients to smooth under their maternity gowns!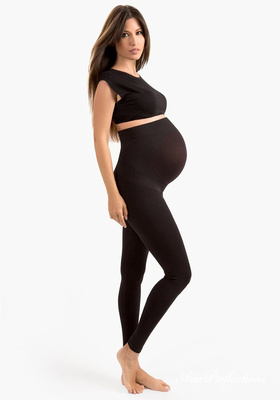 Blanqui Maternity LeggingsSupport clothing for maternity.
Blanqui Maternity TankSupport clothing for maternity.
Blanqui Maternity Tank Under braSupport clothing for maternity.
For days when I'm just sitting at home editing Gap Maternity Leggings are the best ever! I even plan to wear them during my leave when I am recovering from my c-section, since they have a full panel flap that will not irritate my anticipated incision and can cover my midsection when breastfeeding.
This year I had wedding contracts in place scheduled all the way up to three weeks before my anticipated due date. I knew I was going to need reliable help to get me through, but I am very careful about who I have around me and my clients on a wedding day. The energy each person brings to a photoshoot and a wedding day is very sensitive. I was very lucky to have a few key people that I could trust and they did an amazing job supporting not only me, but my very special wedding couples. My newest assistant and intern Miriam rocked! She carried gear, fluffed and straightened wedding gowns and veils, made sure I was drinking water, anticipated my every move. She caught on fast, and was a joy to work with this year! Additionally, I got the opportunity to work with some absolutely amazing wedding planners, venue managers, caterers, florists, and DJs this year. It is so important for wedding professionals to work together and communicate in order to keep the day running smoothly for the good of the clients we serve.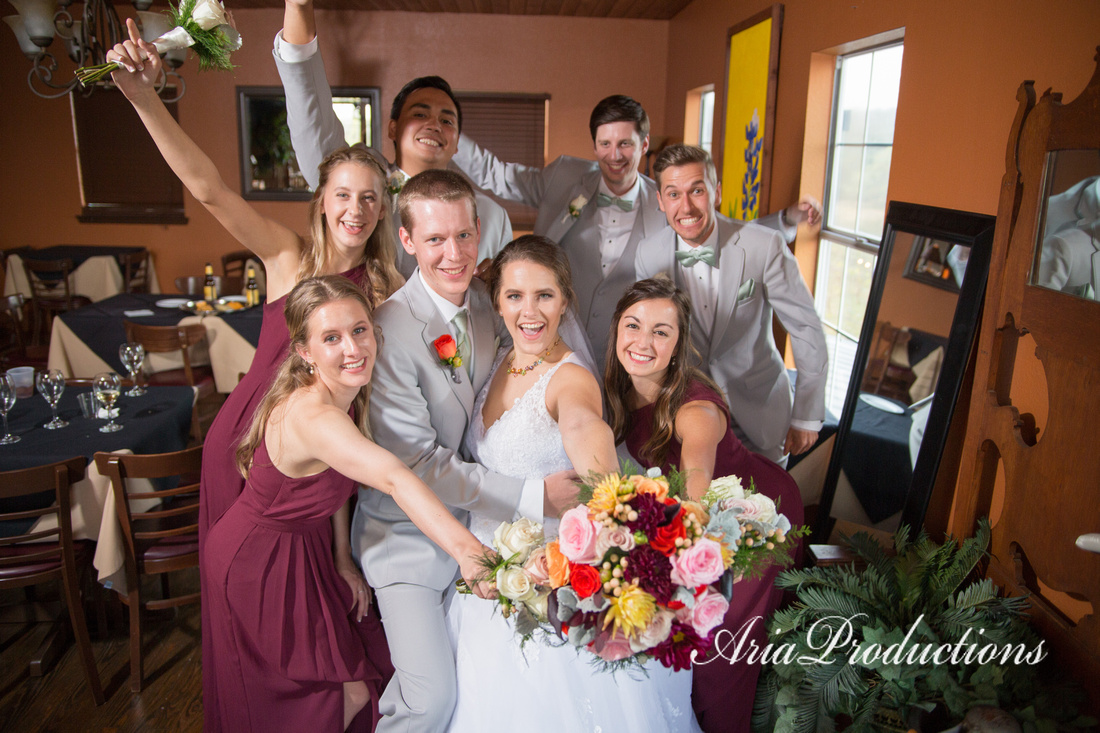 Amazing Wedding ClientsI get to work with the best people, which makes me motivated to keep working hard and creating great images for my clients.
Lastly, I had some really amazing wedding couples this year! I'm so grateful to work with my brides, grooms and wedding parties who have been so open and up for anything as we created amazing images together! I'm so excited about the weddings we have scheduled next year as well as we hit the ground running in March 2018. These were some of the key items I could not have survived without in 2017. Next year, I can't wait to share with you how I survived baby's first year as a wedding photographer. If you have any advice on that, please leave a comment below!
I created this business to allow me the opportunity to work in the creative field I love and to be able to experience the early years of my family's life. It's not always easy, but with planning, preparation and prayer we make it through. Stay tuned for gorgeous wedding blogs featuring my Fall 2017 Wedding couples in the coming weeks!