As the wedding date draws near, all the plans have been made, the dress selected, the details arranged, we get to turn our attention to the bride and capturing her with a classic bridal portrait. Many times, the wedding day is filled with events and to-do's that it can be difficult to take the time to conduct a proper portrait session that really captures the essence of who this beautiful woman is in this important time. We shot Courtni's bridal portrait just a few months before her big day in August, and I'm so glad we had the opportunity to photograph her gorgeous wedding day look at Mission Concepción in San Antonio, Texas. Courtni is a beautiful person inside and out, and it was truly captured here in her bridal portraits.
In order to ensure you have enough time to get bridal portraits made, be sure to have your dress ordered and final fittings complete at least two months before the wedding date. We typically shoot the bridal portrait one month prior to the wedding date, giving you enough time to then view your portraits and make selections for prints.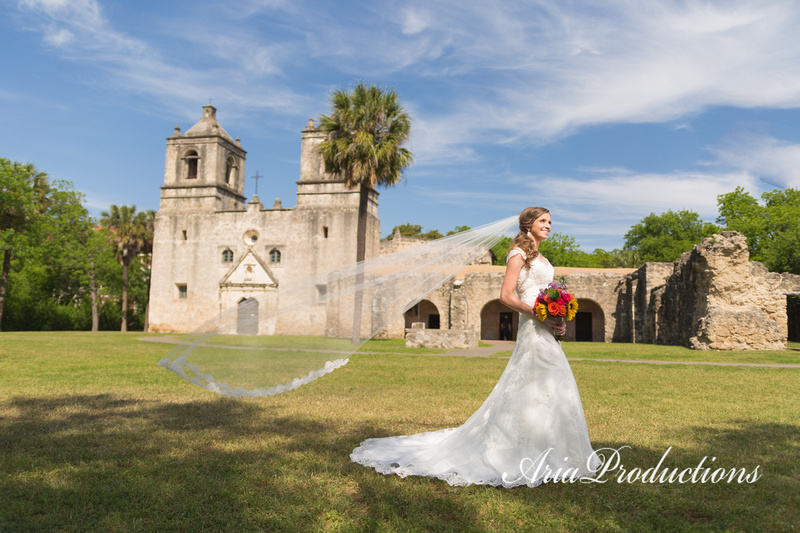 We also encourage you to bring supportive people with you to your bridal portrait session. Courtni brought her amazing mother Cheri, and her attentive cousin to help her as we made our way around the grounds at the missions. Not only were they able to help with keeping her dress clean and attach her two veils, but they also had such great supportive energy during a time that can feel very vulnerable.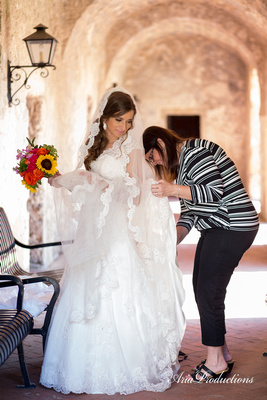 Keep in mind that when choosing photo locations, some may require an appointment and a location fee. The missions is a National Historic Park managed by the National Park Service, and there is a permit required for photographing or filming there. Sometimes a little lead time is required to get all the paperwork in place and be allowed to shoot there. If you would like us to arrange a photoshoot for your at the San Antonio Missions, please let us know!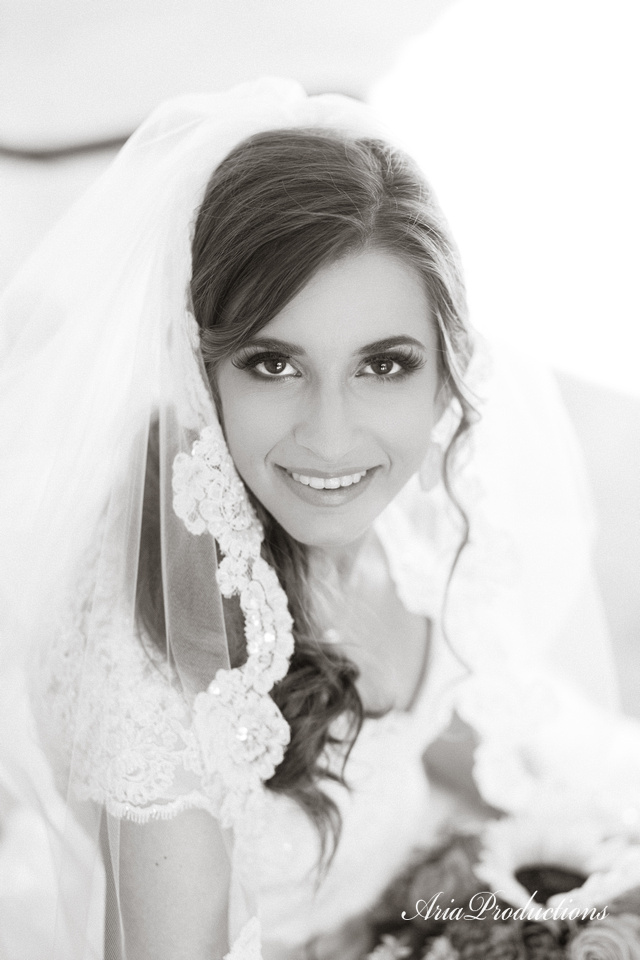 Don't forget to arrange for a bridal bouquet for use during your bridal portrait session! A smaller version of your wedding bouquet will work!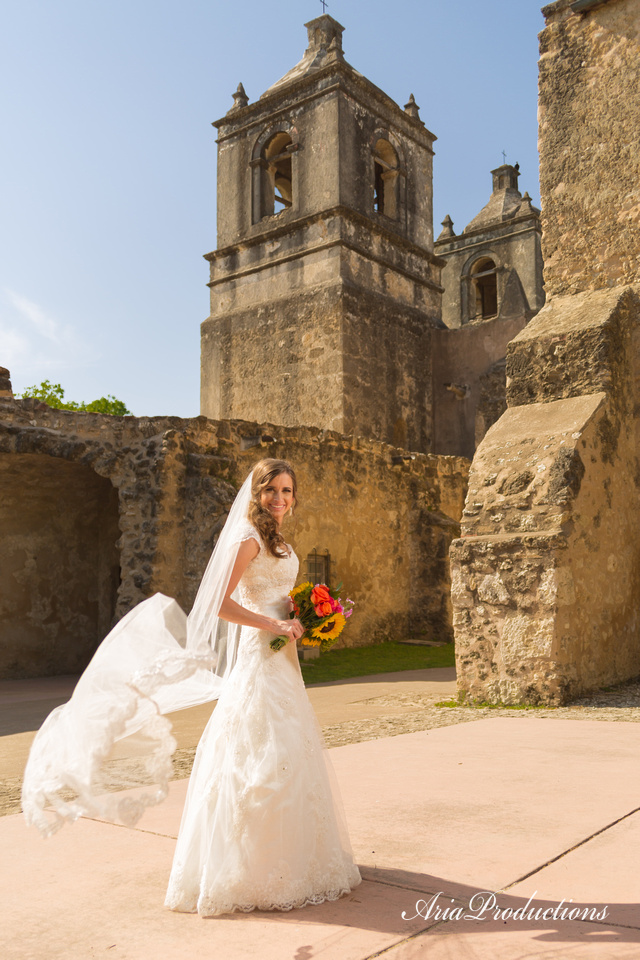 See more bridal portraits here!