Greetings San Antonio Parents! It has been an amazing summer and now time for back to school! Some of you may be experiencing the first day of school for the first time, and I'm sure you'll pull out your smart phone to take a few snaps of this important memory. Here are a few tips to enhance those snaps and get them ready for your scrapbook! Plus, getting your child involved in this project can help distract from any separation anxiety that may be building up. So pull out your smart phone or your point and shoot and be ready to snap away!
1. Plan ahead! Make sure to schedule some time so you can slow down and be fully present on their first day. The night before, let your child choose and lay out their clothes so they aren't rushed in the morning. Also, coordinate your clothes so you can jump in on a few pictures as well. Make sure your camera is charged and has plenty of space for new pictures!
2. Park the car and take a walk. Show the outside of the school, and just how small this little guy was as he took his first walk into the school. This will be a fun memory to look back on when they grow bigger and graduate to middle school!
3. Bring fun props! You may need to bring a few supplies anyway, but a fun chalkboard with "1st grade" or "Kindergarten" could be a great way to document and will make for lively pictures in your scrapbook. Be creative and have fun with it! They have great props at Hobby Lobby, Michael's and your local HEB!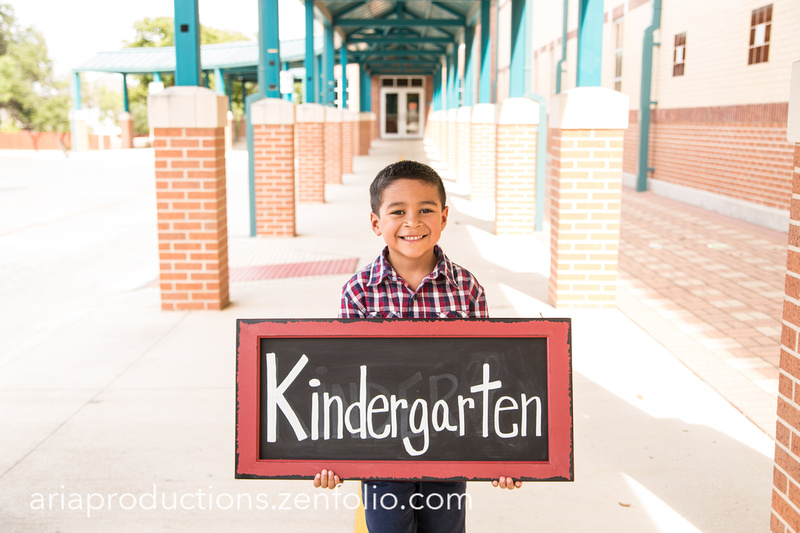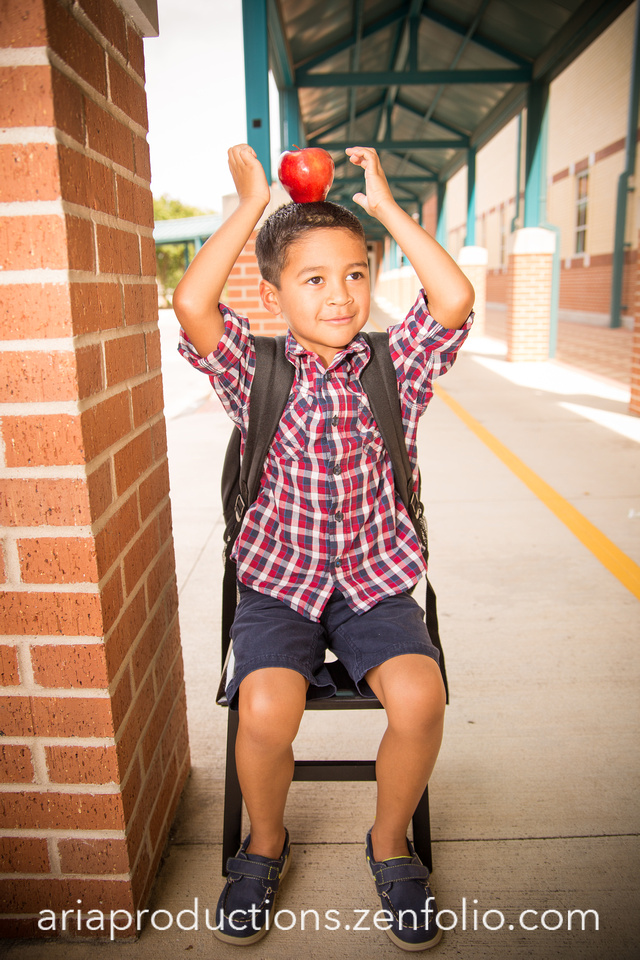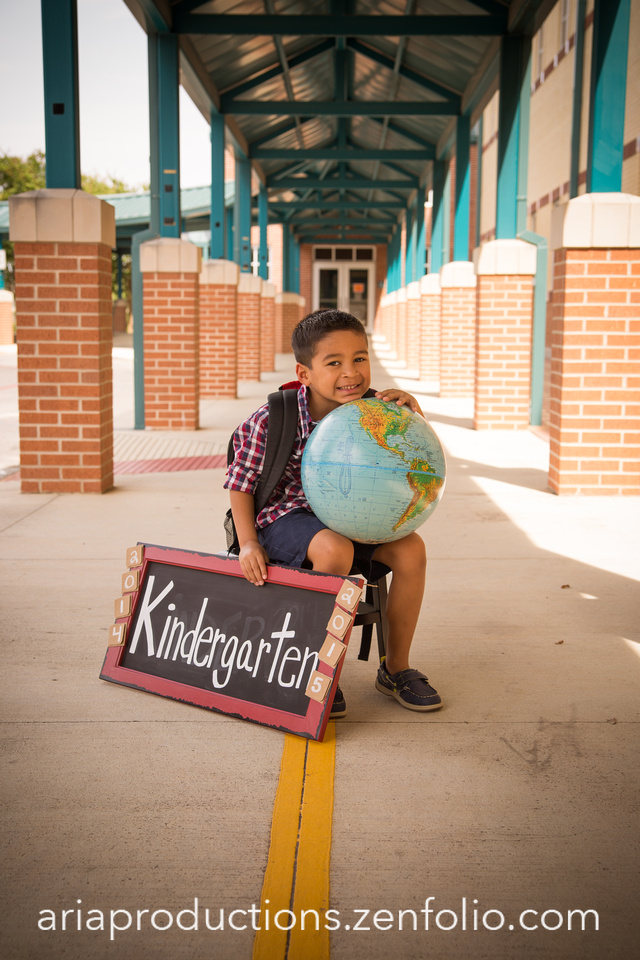 4. Get down to their level. A tip from a photographer is to always bring the camera down to their eye level so you can capture that sparkle in their eye. Plus, it makes them more comfortable so they can give you the real smile, and not the cheesy one.
5. Get in front of the camera! Make sure you get a few photos with you and your child. It's important to exist in pictures for them, so they can see what a beautiful family they have. Also, print them out and let them take the photo to have in their desk or cubby. This is another great tip to help with separation anxiety on these first few weeks of school.
Also, make sure you take in this moment. They grow so fast, and before you know it you're dropping them off at college. Don't let these photos rot on a hard drive or a Facebook newsfeed. Print them out! Hang them on the wall, put them in an album, scrapbook or keepsake box so they can exist forever!
Good luck San Antonio Parents! If you have any photo questions, feel free to email me! Also, check back on the blog soon as I will be sharing more helpful tips in the coming months.
If you would like to schedule a fall family portrait session, contact me soon for available dates!
Sonia Freeman