Remick and Rob were engaged this summer after a perfectly planned day visiting some of Remick's favorite places. Rob is the sweetest guy, and perfect for Remick. They planned their wedding for November 2015, and wanted the cozy feeling of fall for their engagement session. Lost Maples was the perfect setting, and the weather has been just perfect. I love getting to know my couples, and hearing their love story. Read some of their story below: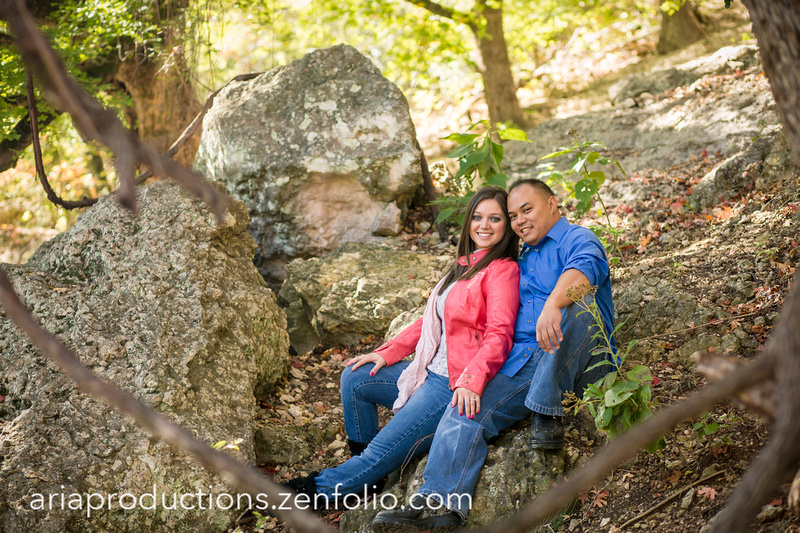 How did you two meet?
We met working at Vision Source, had our first unofficial date at lunch on Remick's first day.
What's one thing you're looking forward to in your life-after-marriage together?
Remick - having our very own family
Rob - feeling like our family is complete
If you could vacation right now, anywhere in the world together – where would it be?
Remick - Maui, Hawaii
Rob - Alaska
What are you most excited about for your wedding?
Remick - I'm most excited about saying our vows and dancing the night away. Also seeing our families together enjoying themselves.
Rob - I'm most excited about the ceremony.
I look forward to shooting their wedding in November 2015! For more information on planning your perfect engagement session contact me.
Vote for Remick and Rob on Facebook!