Pumpkins and babies are two of my favorite things. Now that Isaac has learned how to walk, keeping him still in the church pew for an hour has proved a little more difficult. Luckily, it's fall and they set up a pumpkin patch right outside the church, and Grandpa doesn't mind running him around out there.
We'll try carving our first family pumpkin this afternoon and see how he feels about that.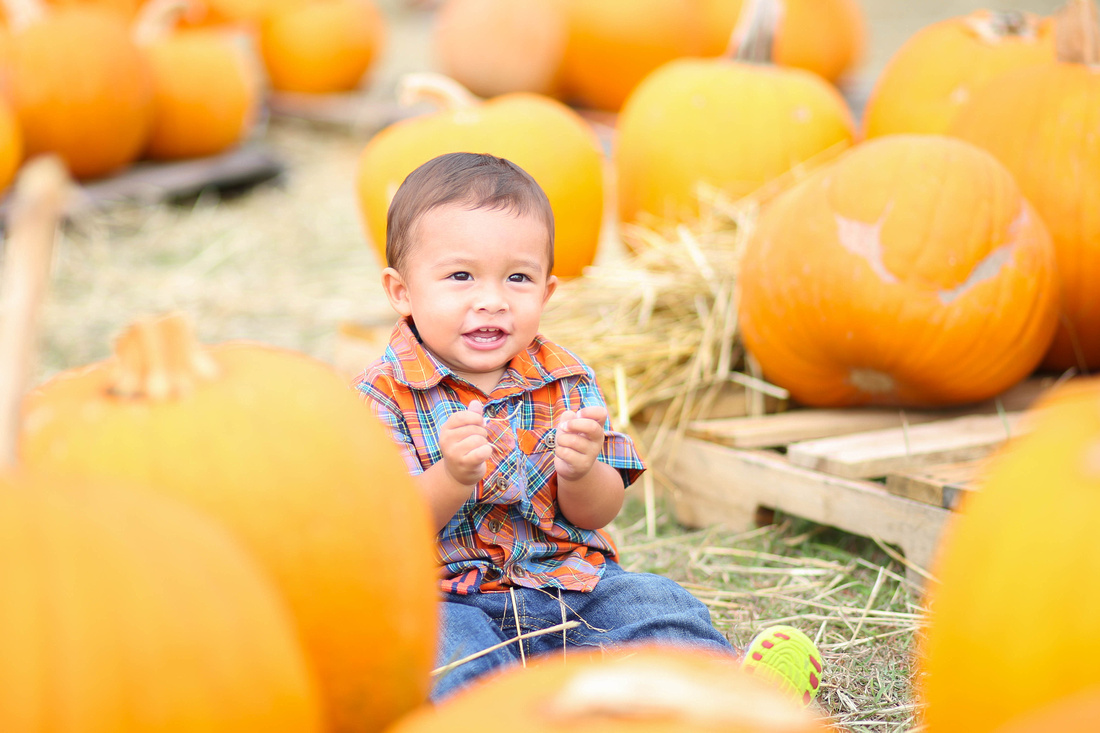 By the way pumpkin patches and 12-month-olds are a great workout for moms!